5 Clever Tips on Your Way to A Cleaner and more Organised Home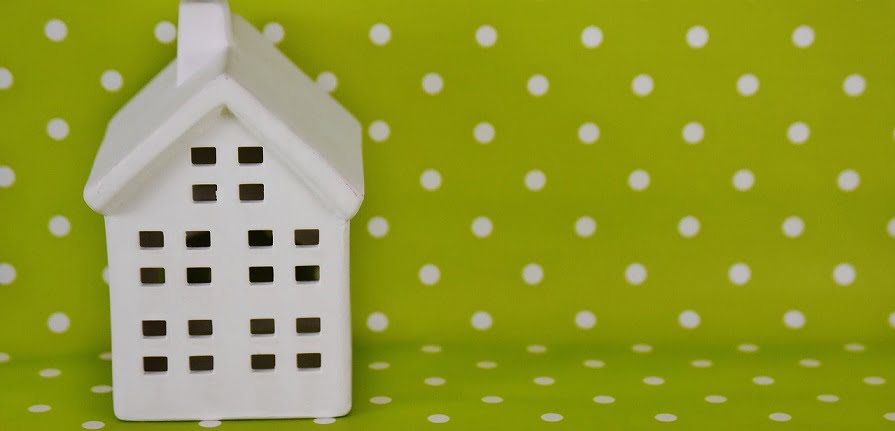 We have all been in the awkward situation, where relatives or friends at work are about to visit your house to spend some quality time with you, but your house doesn't look that welcoming at all. There are one too many random objects scattered all over the floor, furniture units are far from well-arranged and dust is all over the place. Have you been in one of those situations, where you can't really see through your windows, your kitchen, bathrooms, and bedrooms obviously need your attention and a decent thorough clean up?
Woah!
You have a lot of chores to handle, and you only have a few days left to get things done before the day your guests arrive? How are you going to clean the entire house with so little time at hand? The answer is rather simple!
Follow these 5 effective tips from the experts at Star Domestic Cleaning in London to prepare your home in time, without stressing too much over it.
1. Pick up the clutter and organise everything categorically
The most basic trick to do is to gather and organise everything scattered throughout the floor. Pick up books, magazines, newspapers, clothes, toys (if you have children), and any other stuff that you have laying around. The best way is to prepare dedicated boxes to group similar items. This will make it easier for you to arrange everything accordingly – things that should be donated, recycled, thrown away and etc.
Place all dirty clothes in the washer, dry-clean, fold, and arrange them in your closet or drawers. Aside from that, you should properly vacuum floors, wipe the dust off furnishing (or have it professionally cleaned) and arrange pillows so your interior does not look messy. Don't forget to take care of cobwebs from both the ceiling and flooring corners. You don't want to make your home look creepy, do you?
2. Spare time to wash and wipe your windows both in and out
A crucial part of cleaning your home is washing your windows both on the inside and outside. If you have a relatively large house, CostAide.com suggests hiring a professional window cleaning service to get the job done right. But if your home is the conventional type with small windows, then you could handle window cleaning on your own.
The easiest way to clean the windows is spraying a little amount of vinegar, then wipe it off with newspapers (one of the most efficient ways of recycling old newspapers). For those windows you can't easily reach, you should use professional high-end squeegees.  The other clever way to handle this chore is to apply a mixture of water and all-purpose cleaner using a bristle brush. Rinse with water and leave it to dry.
3. Clean appliances and cabinets in the kitchen
The kitchen is where we prepare our supper and it is absolutely imperative to keep this part of your home always clean. To make it convenient for you, wipe the cabinets and countertops with the use of a wet cloth, starting from the right side of the stove, all the way down to the lower areas. After that, clean the surfaces of other appliances such as your dishwasher, refrigerator, microwave, toaster, and electric kitchen equipment. For Aga cookers, check our DIY guide to avoid mistakes and damage.
For professional results, book our deep one-off service or specialised dip-tank oven cleaning.
Wash and dry the pots, pans, and other kitchen utensils as well. Don't forget to clean your sink, too. Scrub all surfaces with baking soda to remove dirt and stains. When you're done with everything else, sweep the floor to gather dust and mop everything for a sparkly finish.
4. Don't forget about your bathroom
Before cleaning this part of the house, remove all things placed around the bathtub and/or shower cabin. A clever piece of advice is to place a bath mat to keep you from slipping while cleaning and using the bathroom in general.
Using warm water, rinse all bathroom walls to soften the stains and afterwards clean them using an all-purpose cleaner. Brush the to fully remove dirt and then rinse with water again.
Clean your toilet, sink, shower, and tub with a grout cleaner, while brushing all surfaces, and then once again rinse with water. You should also wash soap dishes, faucets, and drains. Brush everything to eliminate any signs of stains. Once you're done with cleaning, empty all wastebaskets and replace bath mats and rugs with fresh ones. If chores seem too much, consider the regular cleaning service from Star Domestic Cleaners (London).
5. Finish your cleaning session by tidying up bedrooms
If bathrooms are the most difficult rooms to clean, then bedrooms should not take as much as time as time and effort. In order to tidy up, you simply have to make your bed (replace the pillowcases and blankets, if possible), arrange any furniture pieces, take care of your soft floorings, organize things on scattered throughout tables and drawers and make sure that clothes stay in the closet and are properly organised. You can freshen room by spraying your average smooth, sweet-scented air freshener.
That's it!
Your house is cleaner than ever. However, these methods are not only meant to be used when you are about to expect guests. Use them to keep your house clean every day. There is nothing quite like a cosy and clean house after a hard day of work. Part of relaxing at home is to see everything well-organised as you enter your abode rather than being welcomed by a pile household chores waiting for you since forever.

At Domestic Cleaners, we know that when it comes to cleaning dirty ovens professionally, most people simply forget that scrubbing, removing grease and build-ups. But using natural cleaning solutions like lemon is one of many natural and eco-friendly alternatives to detergents. To clean your oven good enough and still avoid dangerous chemicals that are commonly […]
READ

Cleaning boiler tubes, maintenance, and care are the best way to get the most out of your unit by preventing overdrive and preserving the piping system. Fewer deposits mean healthier pipes that won't threaten to leak, burst, or further contaminate your heating infrastructure. The OFTEC, or Oil Fire Technical Association, as well as gas-fired boiler […]
READ