Duties & Responsibilities of Professional Cleaners by Job Descriptions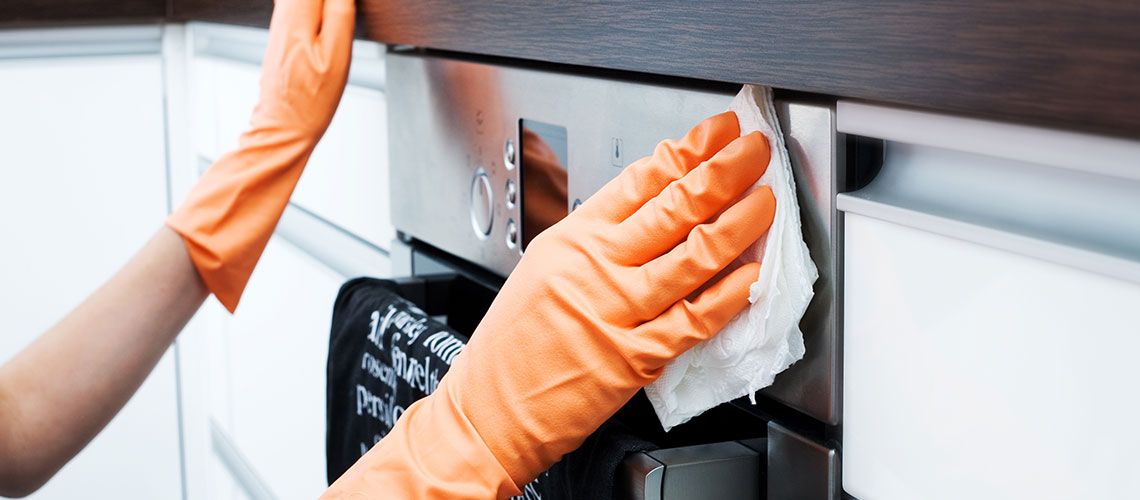 At Star Domestic Cleaners, we know that professional cleaning services in recent years are more and more of a necessity rather than a luxury.
A bit of help with one-off cleaning gives you more control of your time and lets you focus on home, family and friends, career, and self-care on time, where good ol' home cleaning takes it all out.

So, an extra set of hands for household duties guarantees not only a clean and cosy home but also a more spare time which is crucial to mental and health state.
But what exactly do professional cleaners do?
What to expect regarding the services they deliver?
How long does a cleaning appointment last?
These and many other questions come to mind when about to hire a cleaning expert.
Our guide aims to explain the domestic cleaner's job and set acceptable requirements and demands on the client end. That's why we created a detailed job description featuring standard inclusions for different cleaning services and what specialists cleaners don't perform. It's essential to give it a good read before you commit with a domestic cleaner to check if the service fits your home's specific needs and budget and to avoid any incompatibilities or disappointments.
So, let's dig in!
The Purpose of the Professional Cleaner Job
The objective of a house cleaner is to clean and maintain a home according to standards and provide comfortable space for the residents.
The cleaner inspects the rooms and performs a variety of cleaning activities to take care of every place complying with sanitation requirements.
An important aspect of work professional cleaners do is the full respect of ownership and rule to preserve the residents' belongings, the cleaning equipment and tools, and to make sure that no inadequacies happen.
What are the Duties of Professional Cleaners?
Duties of qualified professional cleaners come down to:
Sweep/vacuum, mop, and polish floors;
Dust and polish furniture, surfaces, and units;
Clean mirrors and other glass surfaces;
Maintain a clean kitchen area;
Cleaning appliances;
Clean the bathroom and toilet;
Take out the trash, clean the bin and replace the bin bag;
Make beds and change sheets;
Do the laundry (upon request only);
Keep an eye on mould and damp smells;
Monitor cleaning supplies and order more when necessary.
Some domestic cleaners offer additional services, which you are free to require:
Mind that the house cleaner is still human and doesn't do magic.
While trained to do a more efficient cleaning in two hours (that's how much a regular cleaning appointment usually lasts) compared to the average person, professional cleaners still cope with limits. So, prepare a list of high-priority tasks for each appointment.
Or some professional cleaning companies offer packages of different combinations of the services, so you choose whatever matches best your current household cleaning needs.
And there are some more activities that a cleaner undertakes. You just need to make a preliminary booking for a certain service. Such are:
Professional Cleaner Explicit Responsibilities
Cleaning services vary from one professional cleaner to the next, from one company to another, but there are certain chores that a house cleaner must definitely do.
It's essential that professional cleaners:
Meets Client Demands
The point of additional help with household chores is that after your domestic cleaner is ready with their tasks, you are content with the job done and enjoy your free time. Not everybody can clean an AGA cooker. If you feel a different way and question what does your housemaid actually do, then probably something isn't right. In this case, it's a good idea to end the commitment.
Works to the Highest Standards
A diligent domestic cleaner goes beyond basic cleaning and strives to achieve the highest standards of house cleaning. Apart from effective techniques, professional cleaners rely also on determination and don't stop until they complete their duties.
Offer a Fair Price
Experienced and reputable domestic cleaners offer a competitive, yet accurate and adequate price for services provided along with extra attention to your wellbeing.
Skills and Requirements for Professional Cleaners
The requirements for a domestic cleaner are mostly basic skills, and qualifications needed for many other occupations. Let's review some preferable qualities for a professional cleaner job:
High school degree;
Understanding of English;
Basic experience of domestic cleaning and housekeeping;
Knowledge of health and safety standards;
Ability to work with cleaning agents safely;
Familiarity with sanitary and hygienic regulations;
Excellent communication and organisational skills;
Customer-oriented and friendly;
Responsible and reliable;
Professional approach towards tasks;
High attention to details;
Ability to maintain a high level of performance and work with minimal supervision;
Prioritisation and time management skills;
Ability to multitask but still comply with the schedule;
Capacity to work quickly while still provide quality;
Physical fitness and stamina;
Discretion;
Valid driver's license is a plus.
What Professional Cleaners Don't Do
A cleaning person handles a significant part of the household chores, but there are some tasks their duties don't involve – or at least not without extra pay.
Tidy before cleaning. This lets the housemaid focus on the actual cleaning of your home.
Run personal errands. If you need help with grocery shopping or picking the kid from school, hire someone else to help with errands, because they are not a responsibility of the professional cleaner.
Lift heavy objects. You don't want to put your domestic cleaner at risk. So, definitely avoid such demands.
Climb. Never let the cleaning person climb to clean a particular place. If you want such surfaces, say top shelves or high windows cleaned, better hire a service equipped specifically to tackle such tasks.
Cook. Professional cleaners are not there to prepare the family dinner. So, don't expect one to cook your menu.
To Sum Up
Now you have a detailed professional cleaner job description to decide whether to hire. Don't hesitate and go for it. Additional help for cleaning your home, helps you be happier, healthier, and more productive.

Contact us for professional help.

It's that time of the month again. As you slowly read your energy bill, your raise your brow higher and higher in bewilderment. Does your provider think that you run a nuclear reactor? Well, at Star Domestic Cleaners we know that there are probably a few reasons for these big numbers and today, we're going […]
READ

You've probably already heard the famous phrase that a house move is the most difficult thing to do right after filing for divorce or dealing with the loss of a loved one. And if you ask any family that has passed through this stressful rite of passage, you are likely to arrive at the same […]
READ