How to Choose the Right Cleaning Service
You can be a private house owner, an office building manager or just the next real estate owner. In any case, your building has windows that need to be cleaned and maintained on a regular basis. The best way to achieve a good and efficient cleaning is by hiring a professional cleaning company.
There are so many choices out there, so this article aims for one purpose – to ease your searching and ensure that you will pick the right cleaning service for your property.
In most countries, especially in Europe and North America, a lot of professional organizations guarantee for the companies enlisted in their ranks.
For example, some of the reputable cleaners in London are usually certified with associations like IRATA (International Rope Access Trade Association) or PASMA (Prefabricated Access Suppliers and Manufacturers Association).
These organizations ensure the customers of the proper execution of the cleaning service and that the hired personal is professionally trained and equipped with the best inventory.
How to Choose the Right Cleaning Service
Since it's the 21st century, you will look for a cleaning company online. Nevertheless, you know the Internet is full of fraudulent websites and scams. Here is what you have to look for when deciding on a cleaning company online:
Examine the structure of the website
Make sure the website has more than a single page. If you see one page and no internal links, this is a scam.
Notice the organisation of the information
Websites for cleaning services break their services into categories, such as window cleaning, carpet cleaning etc. Look for websites with clean lists of their services.
Check for the bold text
Self-respecting cleaning companies list benefits on their home pages.
Read everything they have to say
Website should be easy to navigate and give detailed information about the services, not just blocks of text with no real meaning.
Connect
Professional companies give more than one way for you to get in touch – phone, email, online booking form etc. If you can get in touch with them only by phone, there might be a problem.
Look for social media buttons
This one is not mandatory, but if you see a cleaning company has a facebook page, a twitter page and more, you know they take their work seriously.
Look for guarantees
A good cleaning company is not afraid to offer guarantee. If you find this stated on their website, this is the company for you.
Search more information about the company outside their website
Are there reviews somewhere else? This is a sure way to know it's an existing company who takes their job seriously. It's not a good idea to judge a company based on the reviews though, as very few of them are objective.
Questions to Ask a Cleaning Company Professional
When you get in touch with the call centre agents of your chosen cleaning company, it's important to ask a few particular questions which may change your mind, or convince you that this is the company for you.
Do you offer insurance?
One of the most important questions, if not THE most important one. Insured cleaning workers will give you a sense of security.
Do you charge by the hour, or for a finished service?
This is how your end price will be calculated, which is why it won't hurt to make the same calculations by yourself. Different cleaning services will have a different charge rates.
What does each service include?
It's important to know what you're getting for your money. Sometimes, there are additional tasks the cleaners do for you free of charge. Sometimes, a task you might find logical to be included is not a part of the package. Get informed.
What are the conditions for the guarantee you give on the website?
The term "satisfaction guarantee" might be convincing enough, but don't expect everything to be perfect just because. Professionals can guarantee perfect results only under certain conditions. For example, the satisfaction guarantee from the London's end of tenancy cleaners is viable only for the next 72 hours. After this period of time, the place might not be in the same condition, even if no one was inside. Of course, professional companies like Star Domestic Cleaners will also track advanced customer satisfaction but that's hardly available to the average consumer.
Do you do refunds?
There are companies who don't, but the companies who do, would once again explain the conditions for a refund. Refunds are given only if the client's complain has anything to do with an employee's mistake, or poor work performance, not personal opinion.
Can you work with a checklist I've made myself?
Checklists are very common, most companies work with company approved lists of tasks. But, in most cases there isn't a company that wouldn't agree to work by your own checklist. Workers who do regular cleaning would be happy to work on your conditions.
However, in most cases the "satisfaction guarantee" clause might not be valid.
Can you work without me in the house?
Most companies would agree to do their job, while you're not home. You can arrange for a way of access, by giving a key to a neighbour, however you should be 100% certain that this is a reliable cleaning company. Not recommended to do this if you're using the company for the first time.
Star Domestic Cleaners team advise everyone to get more educated on online scams and frauds. The more people know how to protect themselves, the better for both them and the online businesses.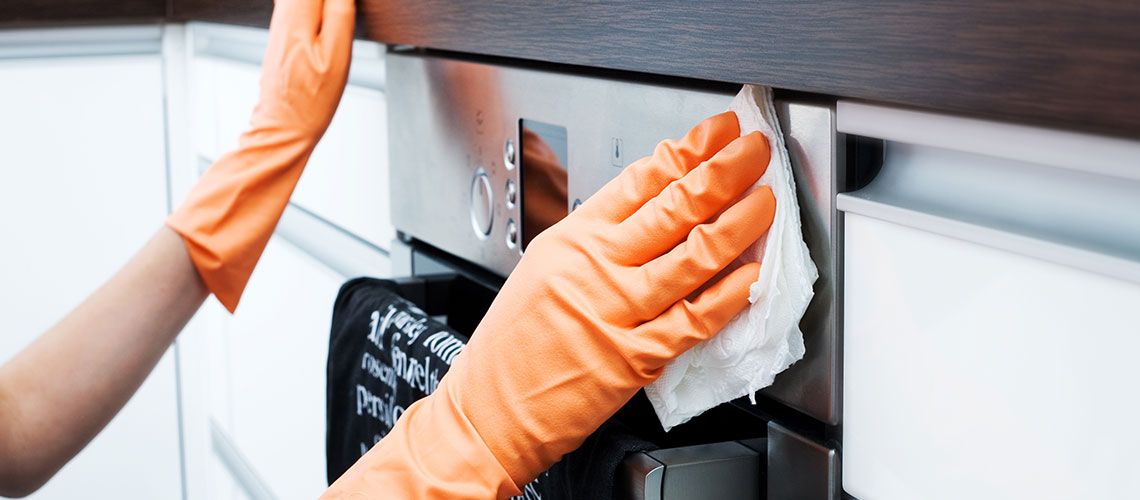 At Star Domestic Cleaners, we know that professional cleaning services in recent years are more and more of a necessity rather than a luxury.
READ

It's that time of the month again. As you slowly read your energy bill, your raise your brow higher and higher in bewilderment. Does your provider think that you run a nuclear reactor? Well, at Star Domestic Cleaners we know that there are probably a few reasons for these big numbers and today, we're going […]
READ