Imagine your oven restored to a state of cleanliness that will remind you of the day you bought it… Every trace of dirt and grease removed and every surface gleaming. Well, why just imagine? Our expert oven cleaning can do this, and at a price which brings professional results within the reach of domestic households all over Ladbroke Grove W10. When the heart of your kitchen looks as good as new the whole room will instantly look brighter. For an even better effect you can add on tile and grout cleaning and for great summer cooking, book us for BBQ cleaning too.
We also provide Oven Cleaning and other services in nearby areas including:
Oven Cleaning Ashtead
Oven Cleaning Epsom
Oven Cleaning Malden Rushett
Oven Cleaning Chessington
Oven Cleaning Cobham
Modern oven cleaning is kinder to you, and kinder to your oven than more traditional techniques. You're spared from a task that takes half a day, and you won't have chapped hands or aching knees. Your oven will be spotless as a result of a gentle, effective and speedy cleansing method that eliminates the need for harsh abrasive cleaners and prolonged scrubbing. This means a great cleaning result with no risk of scratches.
Reasons To Use Our Oven Cleaning Service in Ladbroke Grove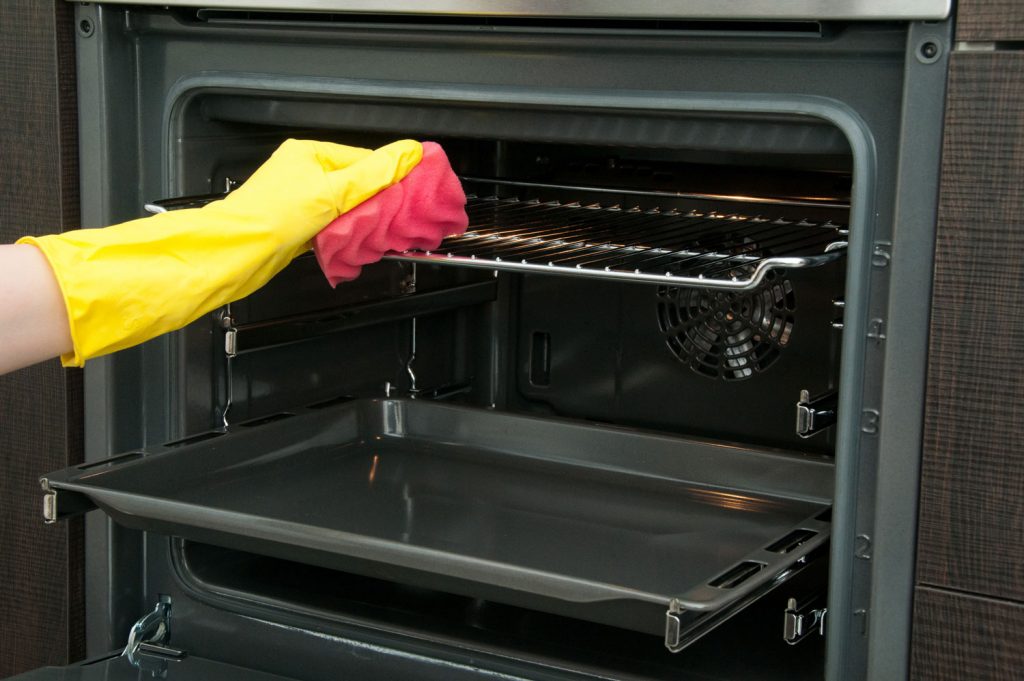 Our fully insured, reference-checked and skilled oven cleaners have the tools and techniques to do a great job for you. They'll come to your home in Ladbroke Grove armed with powerful but non-toxic and eco-friendly detergents, and a dip tank to use them in. Your oven will be taken to pieces and placed in the tank, where the cleaning agents will lift grease from all surfaces. Ask us to clean other kitchen appliances and replace any failed light bulbs or clogged filters if needed. Your oven will be ready for use as soon as it's put back together. You'll also receive a courtesy assessment of the energy efficiency of your oven, this is part of the standard service.
Read our reviews page for our work oven cleaning in Ladbroke Grove. For your convenience, here's a reminder of the benefits you'll gain
Cleaning of other kitchen equipment alongside the oven and replacement of old filters or bulbs if you request it
Cleaning of the whole cooker, not just the displayed surfaces
A no-scrub, no-scour cleaning process, this protects your cooker from harmful abrasive cleaning
The power efficiency of your oven will be assessed and you'll receive a report on this
Tips for Oven Cleaning in Ladbroke Grove
The upkeep of household appliances, after a tough job, is becoming simpler due to the technologies with which they're equipped. Should you do not clean the oven following months of use, the stains and dirt that accumulates on the surface can affect the smell from the meals you're cooking. The layer of burnt residue present on the walls in the oven not simply damages the taste but also can become harmful and also a fire danger. Within this write-up, you will find out how you'll be able to use the self-cleaning function to clean an oven, but in addition, understand various cleaning techniques that you can practice. Continue reading this oven cleaning information.
To be able to absorb any sort of grease and dirt in the oven it is possible to use some unique panels that could be mounted around the inner walls in the oven, and that is named the catalytic cleaning tactic. There is certainly no particular solution or abrasive chemical employed within this tactic.
For the catalytic self-cleaning oven, you usually must not heat the oven before cleaning it. There's a unique sort of particles involved within the approach that doesn't allow the fat to deposit on the oven. Ensure the oven walls are cold just before cleaning. Use a sponge with water along with a small vinegar is essential. Stay away from making use of abrasive cloths or chemical substances. Keep away from these chemical substances to be able to defend the ceramic layer in the oven. You'll be able to basically go on the web and search for an oven cleaning company in case you would like to understand much more about a self-cleaning strategy.
The oven without having self-cleaning
To successfully clean this sort of oven, you first need to have a remedy of baking soda with water: to one litre of water dissolve four teaspoons of baking soda inside a spray container. In the event the oven is very dirty, you can use a lot more concentrated answer, the consistency of a paste. Spray this solution or grease the charred places.
To be able to make the crust come off simply, you have to leave the solution around the surface for at the least an hour. If it's nevertheless tough to detach, apply the remedy when more and leave for an additional hour. After removing huge debris, use the solution around the entire inner surface of the oven and leave for one more hour just before wiping. Following that, use an answer of half water, half vinegar to clean the carbonized residues. Clean well having a squeegee and sweep the debris. If carbon traces nonetheless remain, you are able to use a specialized industrial remedy, making use of the directions on the label, or you'll be able to try ammonia, leaving it to soften for 30 minutes before wiping. Make use of the baking soda solution to wipe the oven door, if it really is not equipped with contemporary technology.
For any faster cleaning, you'll be able to make use of the following trick: spot a baking sheet around the base of the oven, each time you cook. Should you occur to neglect, you'll be able to clean it even though cooking: sprinkle a little salt inside the region where the meals flowed, and after finishing cooking and cooling the oven it will be a lot simpler to wipe everything having a damp cloth. For a lot more professional options you'll be able to usually request the help of an oven cleaning company close to you.
Book Oven Cleaner in Ladbroke Grove
It'll only take a few minutes to make your booking for oven cleaning. Call us 24/7 on 020 3404 6962 to speak to one of our customer care advisers. Ask questions if you have them, request a quote, or make an immediate booking. The choice is yours.
Alternatively, use one of our online contact methods for quotes and enquiries. Either fill in our contact form or start a live conversation with us by typing into the chatbox, you'll see this on every page of the site. Make your booking with our Ladbroke Grove W10 oven cleaners today by either of these contact routes.
.