Your upholstered pieces of furniture have stains and need deep professional cleaning? You certainly require our upholstery cleaning service in Bromley. We can extract the dirt and dust mites from your upholstery fibres, leaving immaculately clean and sanitized furniture. Your freshly cleaned armchairs and sofas will give a nice and cosy appearance to your home. With our upholstery cleaning service, you can be sure that your living area is always clean with fresh aroma.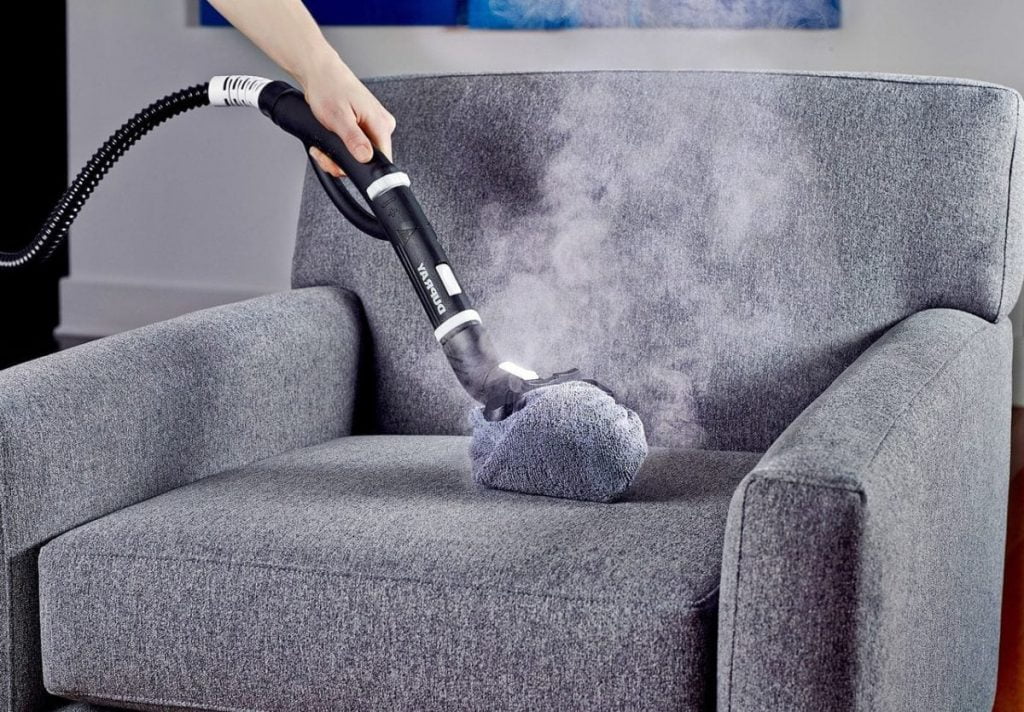 What Fantastic Benefits Our Upholstery Cleaning Service in Bromley Comes with
Our cleaning solutions are very beneficial for your health and well-being. They reduce the risk of various problems, such as asthma, psoriasis, coughing, and other skin and respiratory illnesses. The cleaning procedures we perform will remove the dust mites, pet danger and all other allergens that are trapped into your upholstered furniture. In this manner, they will improve the quality of your home air and enhance the health of your family. Along with this advantage, you'll also receive:
Highly skilled and great experienced cleaners – Our technicians know which products and techniques to use for your specific upholstery cleaning needs.
A variety of cleaning methods – We will apply the best approach for your particular upholstery cleaning situation. We will use either our steam cleaning treatment or dry cleaning procedure.
Convenient working time – Our upholstery cleaning can be delivered at the best time for you, no matter if you need us at the weekend or bank holiday.
Environmentally friendly cleaning products – Our detergents don't contain harmful chemicals that can adversely affect your health. They are child and pet friendly, and safe for the environment.
Get More Information and Book with Us!
You can contact us immediately on 020 3404 6962 and arrange a visit from our cleaning technicians in Bromley. The specialists will come to inspect your upholstery fibres, determine the degree of contamination and choose the right cleaning solution for your upholstery. They will eliminate all the blemishes and dirt on your furniture, applying the best treatment for your specific fabrics.
You can book also: