How to Maintain Your Leather Shoes and Boots Like Brand New

Leather shoes & boots are a great way to earn some style points and their incredible durability definitely makes them a sound investment. Leather is also quite picky when it comes to maintenance and it's very easy to ruin or discolour your footwear if you don't know what you're doing. But the road to the perfect polish is a matter of simply asking the right questions. We've already answered those for you below, so make yourself comfortable, grab a cup of coffee, and keep on reading to find out how to make your leather shoes last you for a really, really long time.
What's the Type of Leather Your Shoes or Boots Are Made Of?
This is the first (and perhaps the most important) question you should be asking yourself before attempting to revive your footwear. Usually, fashionable shoes or walking boots are almost always made of finished leather. Work boots, on the other hand, typically feature unfinished leather. If you're not sure which is which, then there's a simple test that you can try out.
Pick your favourite brand of leather cleaner and squeeze a notch on an inconspicuous part of your boots. If the cleaner stays on the footwear's surface for about a minute, then your boots have a finished leather. If it's absorbed almost immediately – you own a pair of unfinished boots.
What Type of Footwear Stains Are You Trying to Clean?
So, how do you clean leather boots or shoes? Well, Star Domestic Cleaners London suggest you to start off by brushing any accumulated dust to avoid rubbing the particles into the shoes. Then, take a clean piece of cloth or a soft brush and gently remove any debris or dirt that is either stuck between your outsoles or mars your boots' surface. Don't forget to also remove the laces first prevent them from becoming damp or "polished". But what should you do if you face a visible scratch or a tough stain? You have 4 options to choose from, depending on your footwear's condition:
For simple scuffs, dab a cloth in saddle soap and water and wipe in a circular motion;
Scratches can be masked by dipping a q-tip in olive oil and rubbing in a circular motion;
Salts stains are best removed with a home-made mixture of white vinegar and water;
Cover greasy stains with cornstarch and let it sit overnight, then clean with a damp cloth.
Attention: Once you're done with cleaning, leave your footwear to dry out naturally and never place them near a heat source or in direct sunlight as this can greatly discolour the leather!
Shoe Oil vs. Leather Polishing Cream – Which is Better?
This, once again, comes down to the type of leather your shoes are made of. But before you begin, make sure to cover your surroundings in ample amounts of newspaper – this will give your floor and furniture ample protection against the inevitable drops of polishing products.
Unfinished boots can be polished by carefully rubbing boot oil with a cleaning cloth. As for finished footwear, it's best to apply a creamy shoe polish, wiping the whole surface in a circular motion. Just make sure that the polish matches the colour of your shoes – test it on a small area first or you're risking to permanently alter their appearance! Finally, use a large horsehair or a similar brush to give your shoes or boots an impeccable polish straight out of a commercial.
That's it – "How do you clean leather shoes and boots" should now be a question that you will have no trouble answering. For best results and for optimal protection against the elements, you should clean and polish your footwear at least once every month. You will also need to apply a leather conditioner twice a year to retain leather's natural flexibility and prevent it from cracking.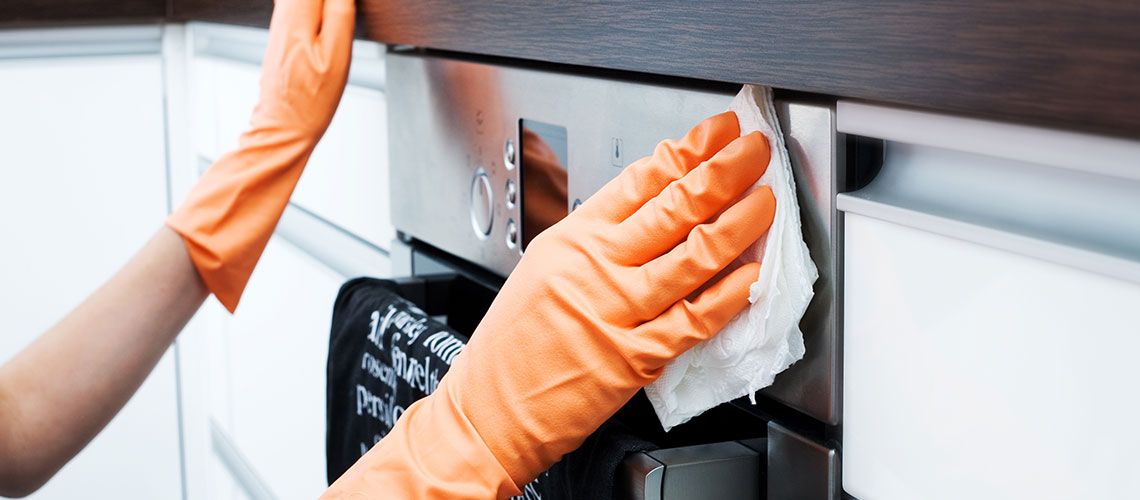 At Star Domestic Cleaners, we know that professional cleaning services in recent years are more and more of a necessity rather than a luxury.
READ

It's that time of the month again. As you slowly read your energy bill, your raise your brow higher and higher in bewilderment. Does your provider think that you run a nuclear reactor? Well, at Star Domestic Cleaners we know that there are probably a few reasons for these big numbers and today, we're going […]
READ