Moving Out? Here is How to Get Your Deposit Back!
So time has come to move out of your rented property. Few things are more stressful than moving. One of them is having to fight teeth and claws about your deposit, as your landlord attempts a final jab at your finances for their own merit.
In this article, our friends at The Tenants' Voice will go through the most important point of making sure your deposit is protected and how to get as much of it back as possible.
Check the tenancy agreement first
No, we don't really mean the bible, but when it comes to renting, one document ascends above all other – the tenancy agreement.
The tenancy agreement which you signed with your landlord will regulate the fine details of your relationship. It will include information about how the tenancy should be properly ended, how your deposit must be returned and what extracurricular responsibilities you might have as a tenant.
For example, depending on your tenancy agreement, you may be responsible for:
Booking an end of tenancy cleaning service before you move;
Cutting the grass or doing garden maintenance;
Repainting the rooms, if you were previously allowed to redecorate;
Rearranging and cleaning the furniture to the original layout and condition.
Whatever you do in regards to your landlord, the tenancy agreement is the first thing you should check.
Check the inventories
The inventory reports are even more important. The difference between the check in and check out inventory reports will provide the base against which your landlord will claim deductions from your deposit. Upon entering your final month as a tenant in your property, you need to carefully examine the move in
Upon entering your final month as a tenant in your property, you need to carefully examine the move-in report and make sure the property you leave behind is nothing less than what you received. Of course, minor scratches here and there can pass off as wear and tear, but to alleviate potential problems, we advise that you do your best to mask them before leaving.
Of course, minor scratches here and there can pass off as wear and tear, but to alleviate potential problems, we advise that you do your best to mask them before leaving.
For wooden surfaces and furniture, you can rub an almond into the scratches and they should colour in like the surrounding surfaces. Alternatively, you can also use coffee or black tea soaked cotton swab. Just remember to wipe quickly after you apply the stain, so it doesn't set in where you don't want it.
Do other small repairs
These are very small items each taking no more than an hour to complete, but they raise the general condition of the property tremendously, bringing it closer to market condition. The landlord will appreciate the work done and will be less likely to claim deductions.
Invite the landlord for a preliminary inspection
Don't wait for the final inspection to hear your landlord's opinion. After the check-out report, tenants barely have any chance to improve the condition of the property and avoid deductions.
Instead, invite the landlord to visit a month before you move and negotiate exactly how much repairs you should do in order to satisfy the landlord and receive your deposit in full.
Why do any guesswork and put in hours of extra work, on top of your moving tasks and responsibilities? Just ask your landlord and negotiate.
End of tenancy cleaning
Clean the place before you move. Seriously! CLEAN THE PLACE BEFORE YOU MOVE!
Cleaning is picked as the number one reason for deposit disputes with more than 50% of all disputes including hygiene problems as part of the claim.
If you've lived for two years in the same property and never cleaned under the fridge or behind the over, or THE OVEN, this is the time to do it. Book our thorough post-tenancy service, standalone rug or carpet hot water extraction or hob and oven cleaning for maximum results.
Move your items first to get them out of the way, then systematically clean top to bottom every surface and behind and under every piece of furniture or appliance. You might need to schedule a full day for this or get a trusty band of friends to cut down the time.
If you can't accommodate this on your own, just book a cleaning company. It's better for you to do it when you can pick the company and the price. If not, your landlord will probably use their "preferred supplier" and put 20% or 30% above the normal going rates.
Check if your tenancy deposit is protected
All private landlords are required by law to protect your deposit in a government-authorised scheme. This scheme will hold out the deposit money until the tenancy ends and assist with properly distributing the amount between the involved parties.
This prevents landlords to abuse their authority and discount unfairly from your deposit. If your landlord did not properly protect your deposit, you may be eligible for a huge compensation of up to 3 times the deposit amount, on top of the original deposit.
That's a massive amount of money, so go ahead and check this link if your deposit is protected: Check My Deposit
If you can't find your property in the above links, it's likely that your deposit is not protected and you should write to your landlord immediately and demand your deposit returned in full.
You can also look into how to claim compensation. You have a 100% chance of success, and it's fairly easy to prove it, but it would take an entire court case to win the money.
What to do if there is a dispute?
It's always best to negotiate the return of the deposit between you and the landlord. It's the quickest way to get back your money and not hassle with disputes or court cases.
However, if there is simply no chance for you and your landlord to agree on the same thing, you should contact your deposit protection scheme and open a dispute about your money.
An impartial adjudicator will be appointed and both you and the landlord will be required to submit documents such as the tenancy agreement, inventory reports, video inventories, etc. etc. to back each claim.
The process will go back and forth giving everybody to comment and offer their own evidence. After the exchange is over the adjudicator will come out with a decision and spread the money accordingly.
This service is free by the deposit protection scheme, but takes an average of six weeks, so you should not depend on your deposit for the short term future.
If your deposit is not protected, you must contact a solicitor and file a claim in the county court for both a compensation, as according to the law and the return of your original deposit. The court will lead you through the correct procedure from there.
---
About the author
This guest post is contributed by The Tenants' Voice – the UK's largest community of tenants. Housing laws are complex and confusing. Rogue landlords and letting agents frequently prey on novice tenants who don't know their rights or how to defend them.
The Tenants' Voice publish helpful content on how to deal with problematic situations during your tenancy, giving you actionable advice on what to do and what you CAN do. Their mission is to make renting better for everybody by educating tenants to defend themselves when their rights are being threatened.
---
The image used in the header is originally created by AAG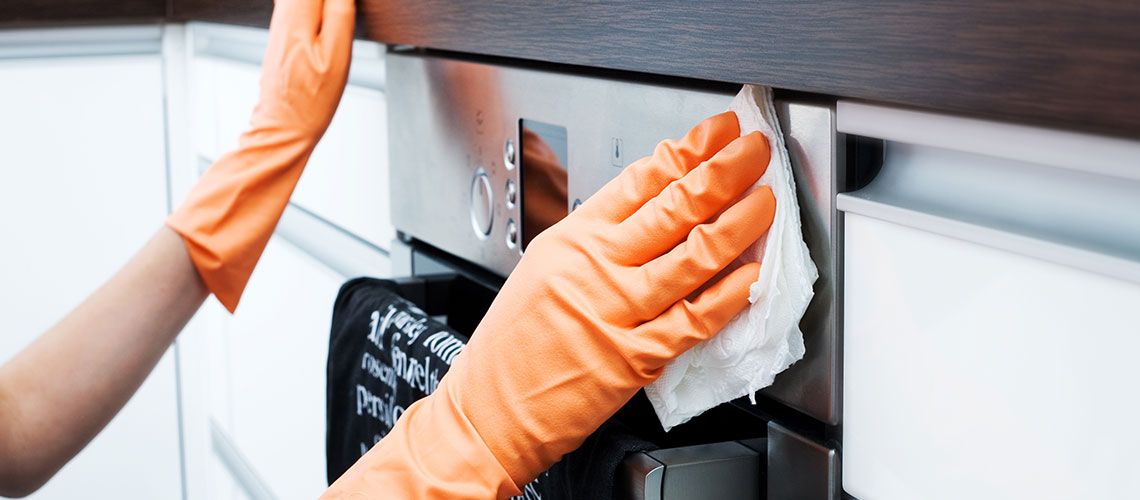 At Star Domestic Cleaners, we know that professional cleaning services in recent years are more and more of a necessity rather than a luxury.
READ

It's that time of the month again. As you slowly read your energy bill, your raise your brow higher and higher in bewilderment. Does your provider think that you run a nuclear reactor? Well, at Star Domestic Cleaners we know that there are probably a few reasons for these big numbers and today, we're going […]
READ