How to Make Your New House Feel Like Home

After months of rigorous planning, you finally arrived at your new home. But it doesn't really feel like home yet, now does it? Plain beige walls, lacklustre or absent furniture, an endless sea of boxes… nothing to truly get you excited. But with a little bit of patience and creativity, you can quickly make this empty space feel less like a stranger and more like an old friend.
Grab a cup of coffee and find the sturdiest box to sit on, because at Star Domestic Cleaning (London) have lots of tips to share with you!
Let your children's' toys run amok
If you have any small children, chances are they have already been upset by the drastic shift in their environment. A great way to lift their spirits is by simply giving them their toys back. It doesn't matter if it's a set of toy soldiers, a colourful drawing book, or a collection of plastic bottles. These will usually be enough to distract them from the movers and the surrounding chaos, and you will be able to get much more work done knowing that your kids are happy.
Your closet… don't forget about your closet!
Life is too short to search for your favourite chequered shirt. So, we suggest finding and hanging all your clothes as soon as you've unpacked your kids' toys. An organised wardrobe can make wonders for your mood and will instantly help you feel much more at home. Also, you probably don't want to go to work with your homemade sweater, so there's that.
And who knows, maybe your new neighbours will suddenly pay you a visit? You have to be prepared.
A nice and comfy bed goes a long way
Moving out is an exhaustive experience, and the last thing you want to do is spend your first night on nothing but a bare mattress. A much better alternative is to go the extra mile and cover it with your pillows, duvets, throws, and sheets.
This will recreate the feeling of laying in your old bed and you'll feel much more energetic once the sun takes a shy peek through your window. Don't overdo it, though, or you risk wasting your entire day beneath the cosy covers!
Flood the place with family treasures
Making a new house feel like home is simple when you have something to remind you of your previous place. Own a beautiful art collection that you absolutely have to hang on your walls? Go ahead! Is your wool rug steeped in rich history? Unroll it on your living room to make all those parties, family gatherings, and romantic evenings come to life.
In short, unpack everything that you're feeling emotionally attached to, be it framed family photos, a teddy bear, books, signed posters, your beer can collection… well, maybe not the last one, but you get the idea.
Just be careful not to bring the smell of mould allong.
Bring back familiar looks, sounds, and scents
The goal here is not to create a mirror image of your old place, but to add a bit of character to your new abode. Remember that old cuckoo clock that's been passed down from generation to generation? Use it to create a familiar "soundscape" in your property. If you have the habit of burning incense or lighting up aroma candles, or even the fresh scent of vinegar would be a great way to recreate some of the cosy home aurae that you've left behind.
Alternatively, you can cook your favourite food. The possibilities are truly endless, but here are a few extra housewarming ideas to get you started:
Invite a small slice of nature into your home by purchasing a few potted plants;

Adorn your windows with curtains made of suede, silk, or any other material you like;

Avoid the plain IKEA look by mixing it with what you have or purchasing extra furniture;

Replace the boring ceiling lighting with a modern spotlight or a silk lampshade;

Fill your bookshelves with books and arrange them by genre, language, and length;

Spray some of your favourite perfume in your bedroom or living room on a daily basis;

Equip your kitchen with the cookware and spices that you tend to use the most;

Make your bathroom feel comfy by hanging a shower curtain, placing a bath mat, etc.
Careful: Some types of curtains are dry clean only and washing could be a disaster.
Help your pets get used to your new home
If moving is stressful for children, it's even more so for pets. However, there are ways in which you can lessen their anxiety. For instance, you can try placing their food and water bowls and preparing their beds prior to their arrival. This way, your trusty companions will feel welcome from the moment they start exploring their new home.
Best case scenario – your home will also have a fenced yard where your pets can have an absolute blast without a worry on their minds.
Revive your walls with a fresh coat of paint
Nothing makes a new house feel like home more than freshly painted walls. However, this is a large undertaking that will eat up lots of your precious time, especially when you have boxes in the way. Painting a single room will typically be more than enough to add some personal touch to your house or flat. It will also give you the motivational boost you need to complete the rest of your move-in checklist.
In case you rented the place, don't forget to ask for your landlord's permission first before changing anything – you don't want to start things off on the wrong foot.
You can also arrange a professional tenancy cleaning to successfully restart the life of the property or the least, steam clean the carpets via hot water extraction for a fresh and comfy mood and even have the oven dismantled and degreased by a domestic cleaning expert.
Celebrate your move with a housewarming party
Now that you've got a cosy home décor, it's time to share the joy with your friends and loved ones. This is also a great opportunity to send an invitation to your new neighbours or to catch up with colleagues from your former job.
Now, all that's left for you to do is to prepare some margaritas, mingle with the crowd, and relax as you begin your new life in a place that is no longer cold and unfamiliar – one that you and your family can proudly call "home".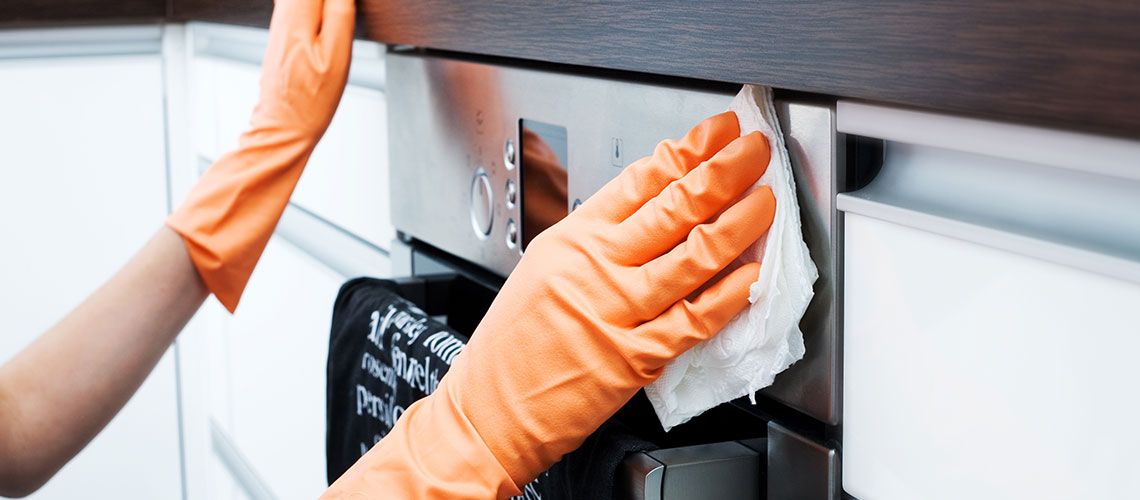 At Star Domestic Cleaners, we know that professional cleaning services in recent years are more and more of a necessity rather than a luxury.
READ

It's that time of the month again. As you slowly read your energy bill, your raise your brow higher and higher in bewilderment. Does your provider think that you run a nuclear reactor? Well, at Star Domestic Cleaners we know that there are probably a few reasons for these big numbers and today, we're going […]
READ